Product Detail
2019 Semillon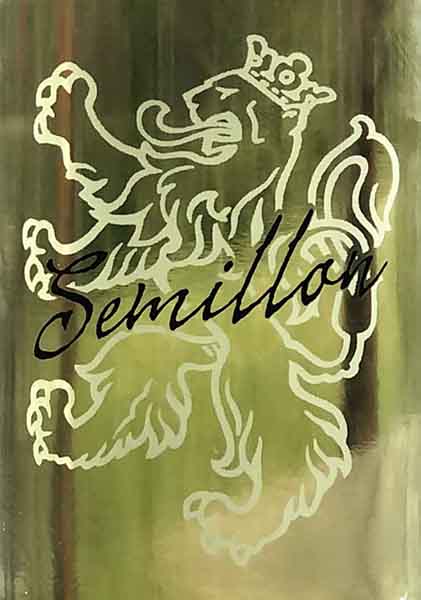 2019 Semillon
Description
Sell Out Rish High! Limit 2 Per Member
Tasting Notes
Semillon is not a fruit-driven wine but leans heavily into viscosity and mature components. This is amplified when you age a white wine in oak for two years, this wine is for the experienced and adventurous wine drinker. At first pass I imagine biting into the perfect piece of toast drizzled with lavender infused honey. Once in the mouth the acid awakens the tongue initially and then turns to the taste of cashew, butterscotch, lemon and just a hint of marshmallow.
Vineyard Notes
2019 was fashionably late to the party. We had late rain in the spring which saturated the soils and slowed bud break. Vigorous shoot growth early in the summer initially suggested we would get back on schedule, but we settled in for a long cool summer. These late vintages make winemakers very nervous because rain can loom in late October. But the fall stayed remarkable dry and all the grapes were picked—and even fermented—before the first storms. 2019 saw some of the longest hang times I can remember.
Production Notes
*Wine Club Exclusive*
Winemaker Notes
The grapes were harvested at daybreak, arriving at the winery very cold. They were destemmed, pressed immediately, and let settle for five days at chilled temperatures. The Semillon was racked off of lees and fermented moderately cold in neutral barrels. After settling and racking, it was aged in barrel for another 38 months. The wine was then filtered and bottled in time for a spring release.
Download Wine Notes
Vintage
2019
Wine Style
White Wine
Varietal
Semillon
Varietal Composition

100%

Semillon

Appellation
Yorkville Highlands
Harvest Date
October 1, 2019
Acid
4.2g/L
PH
3.71
Aging
Barrel
Barrel Aging

38 months

100%

Neutral French Oak

Fermentation
Cold fermentation in neutral oak
Bottling Date
January 12, 2022
Alcohol %
12.7
Size
750 ml